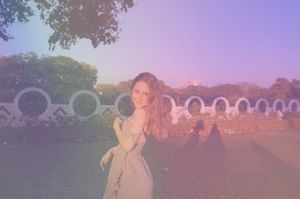 Jordy's new single "Cheers" reflects on a generational feeling of purposelessness. Upbeat acoustic pop instrumentals contrast with the fear of running out of time expressed in the lyrics.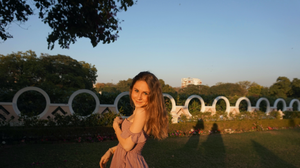 Music
0:00/3:32

0:00/3:05

0:00/4:24

0:00/4:15

0:00/3:58
Available on these streaming services
About
Jordy Benattar has a distinct sound - it is different from anything else you've heard before. Described as "enchanting", "delightful", "soothing", and "carefree", Jordy's voice is a breath of fresh air. 
Jordy's debut single "Falling" (March 2021) drew thousands of listeners across multiple music platforms and garnered high praise from multinational press. "Antarctica" (May 2021) captured Jordy's blend of genres, ethereal musical ambience and brilliant lyricism. "Cheers" (May 2022), Jordy's latest release, is a notable prelude to what's coming later this year.
Storytelling through art has always been part of Jordy's journey. She started as a film and TV actress with performances earning her a CAMIE Award, a Young Artist Award Nomination, and a Gemini (Canadian Screen Award) Nomination for Best Leading Actress In A Drama or Mini-Series. Musically inclined and eager to write her own 'script', Jordy began writing songs where she gets to play the character she knows best: herself. Jordy now writes for other artists but saves a few special songs for herself.  
Influenced by generational phenomena, past journals, current growing pains and universal life experiences, Jordy's music is detailed, sensual and imagery-infused. Her sound is a smooth blend of singer-songwriter, indie pop and folk.  
A natural melody-maker and lyricist, Jordy is most interested in collaborating with creatives who bring a different sound than she does to the studio. She views the songwriting process like a chemistry experiment, where different elements combine to produce something completely new.  
An up-and-coming artist with a pulse on ever-evolving societal changes, Jordy Benattar's music feels like the most honest conversation you'll ever have.